Other Activites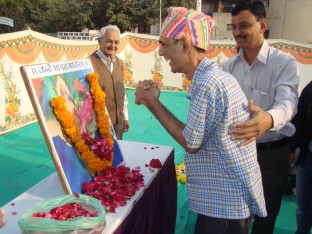 Awareness Programs
The Institute has initiated and explored all possible modes and methods for enhancing awareness on health and education. It has organized several programs for general awareness and education at the community level.
Preparation of slogans, used for highlighting positive attributes and charts, posters depicting factual information on the condition.
Organizing rural camps, mini camps, rallies and runs on awareness.
Using public address systems, public information channels, mass media and communication.
Whispering campaigns.
Exhibitions, horticulture expo.
Lectures seminars for different target groups.
Preparation of audio and video advocating for empathy and human rights by popular play back singers.
Tapping folk media for awareness in rural areas.
Media seminars.
As an Institute with a purpose BLSS organizes various Health Camps for the benefit of the children's as well as for the common man.
Drug Awareness and Counseling
BLSS also provides the guidance in the field of Anti Drugs Movement and Tobacco de addiction. If explain at length to drug addicts about the probable physical and mental damage caused by the consumption of drugs.
A camp was organized in collaboration with other organizations and participants were taking auth for de addiction and convince at least 5 other people for tobacco de addiction. A 5 KM marathon was also organized to create awareness in this occasion.
In addition to the above activities, organization also provides the material information about the various festivals & holidays declared by the government. It also gives material information about the forest conservation and pollution.
BLSS requests people not to shy away from asking for help and looks at changing the overall outlook of the society.
Celebration of National and International Days
Bharat Lokhit Seva Samiti has celebrated Republic Day (15th August) & Independence Day(26th January) in organization campus. In this programmes parents of inmates and other local leaders were participated. Various cultural programs and games competitions were organised on this accession.